TRUCK ACCIDENT INFORMATION
The cause of truck accidents can be life changing events.
The average weight of a big truck can be well over 60,000 pounds.
With that much weight the margin for error is very slim.
Here is a quick rundown of some of the common occurrences in truck accidents.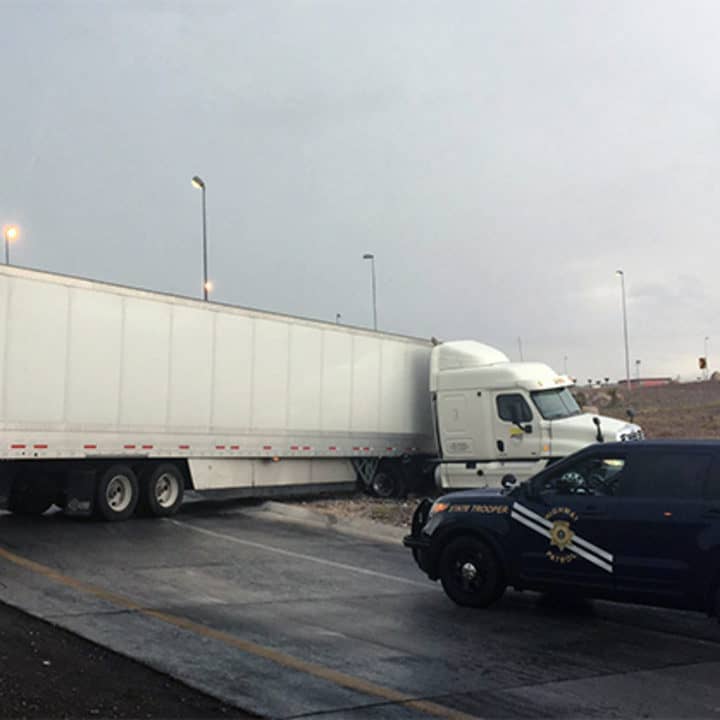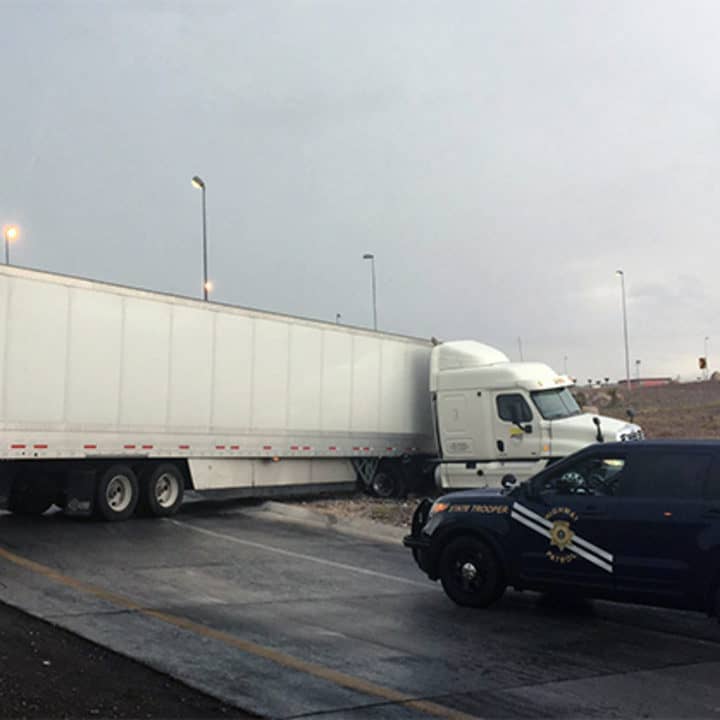 A common truck accident that occurs when the trailer of a truck skids and forms a 90-degree angle to the cab.
When a big truck jackknifes, the driver must have assistance from other vehicles to right itself. If the rig jackknifes with any speed, the vehicle is likely to roll over.
This type of truck accident is likely to occur in slippery conditions or when a truck comes to a sudden stop. The back of the trailer pushes too far forward on the cab, causing the cab to swing around and face the opposite direction of the trailer.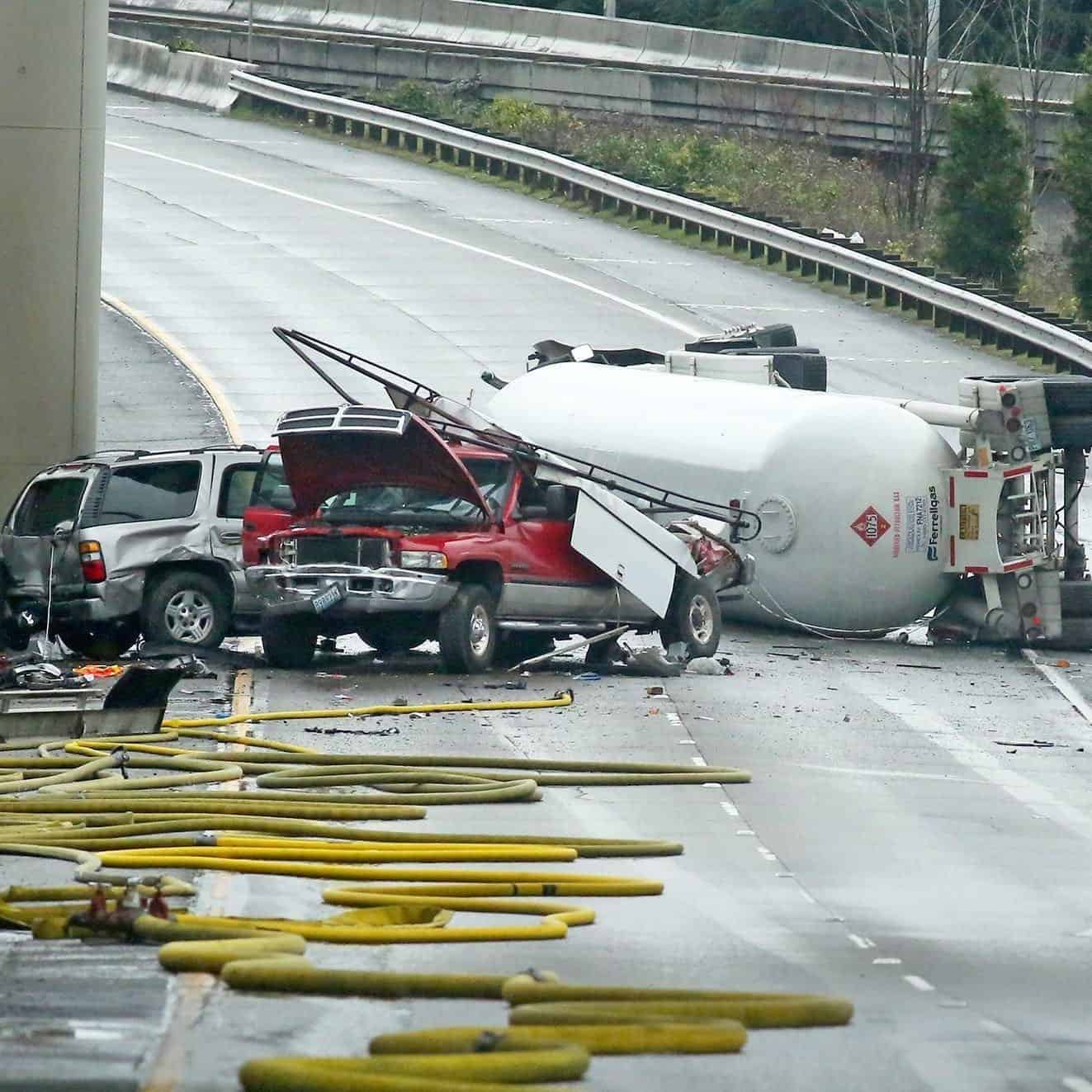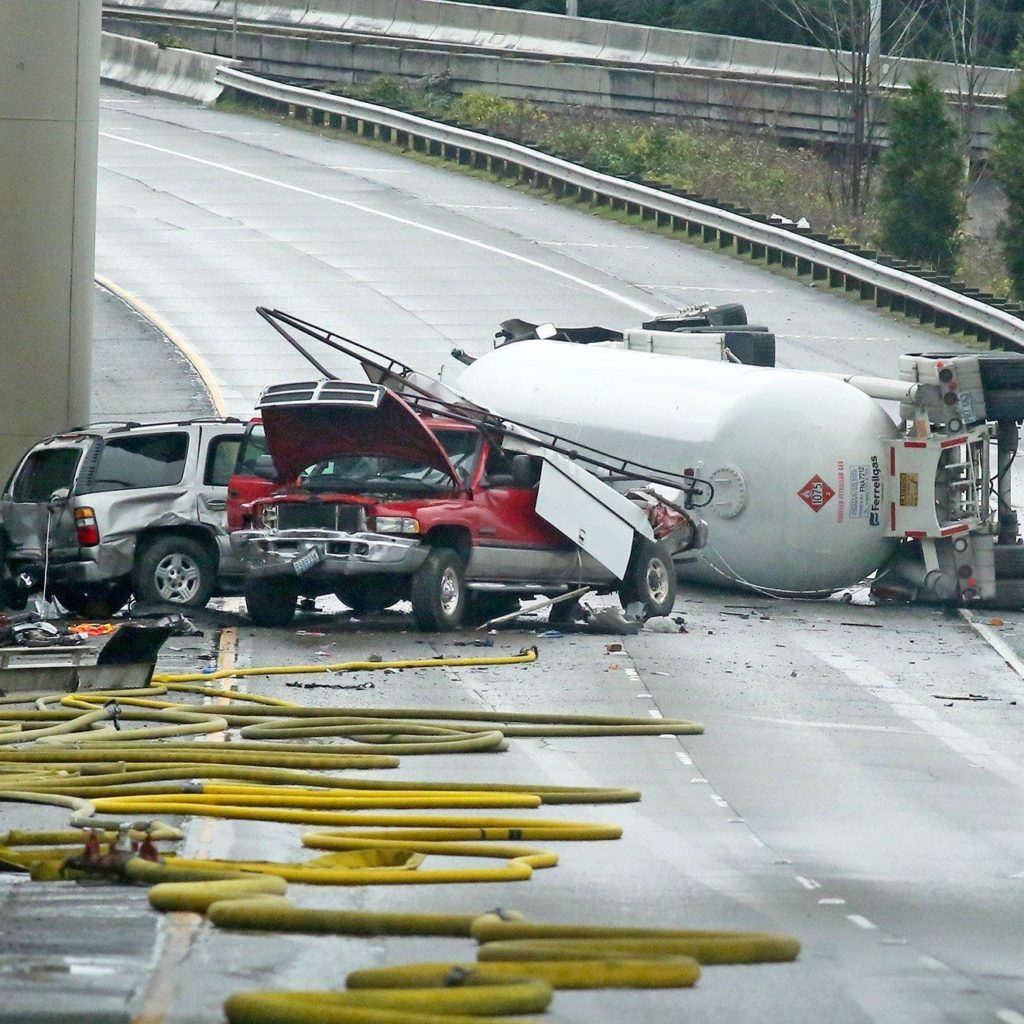 Rollovers are defined by a truck turning onto the side or top of the vehicle. This type of truck accident frequently happens when a driver attempts to recover after putting a tire off of the pavement.
When the tire trips over the separation between the pavement and the soft ground, it can rut, causing a rollover. Speeding, especially around a corner can also cause a rollover.
Longer trailers make the center of gravity more likely to roll the truck. Even a sudden lane change can roll these types of vehicles. Once a truck begins to roll, it is completely out of control.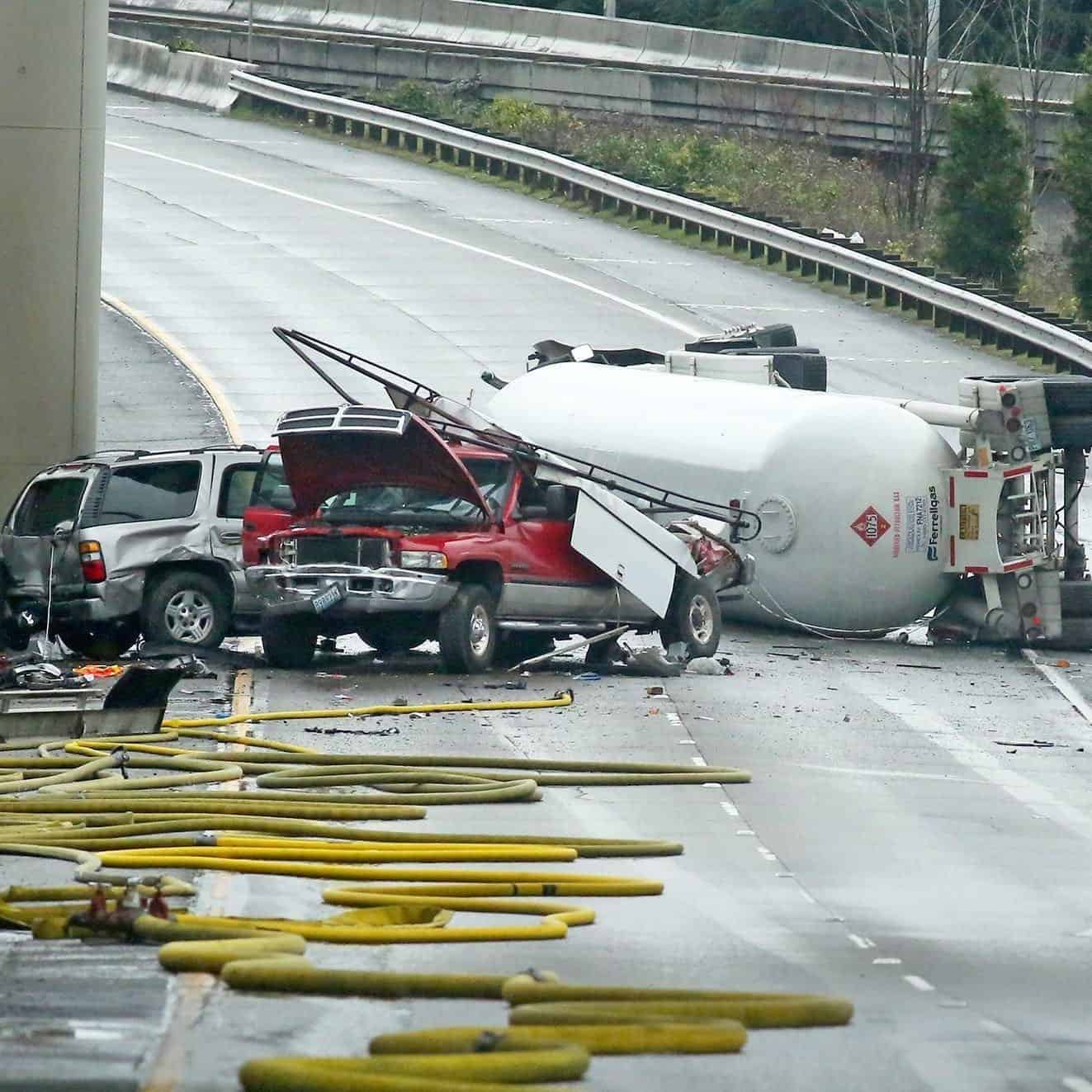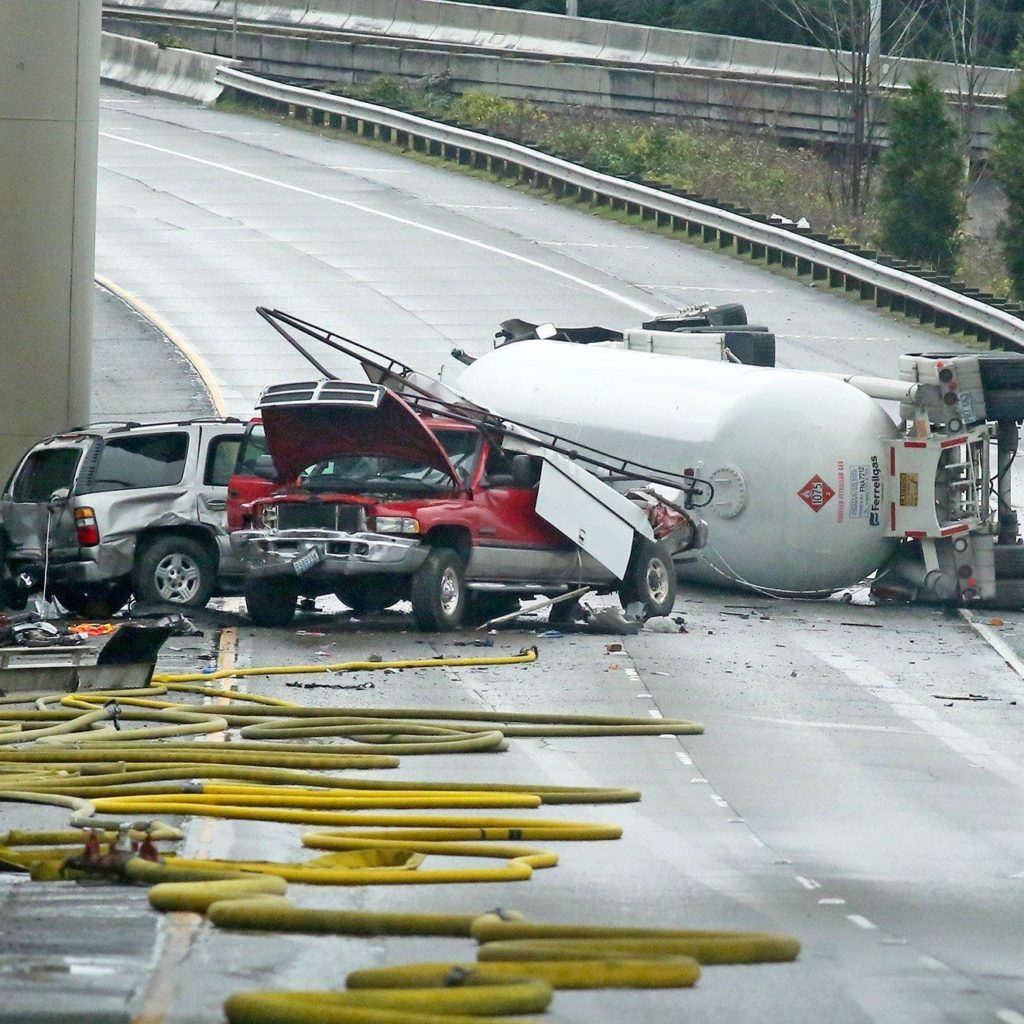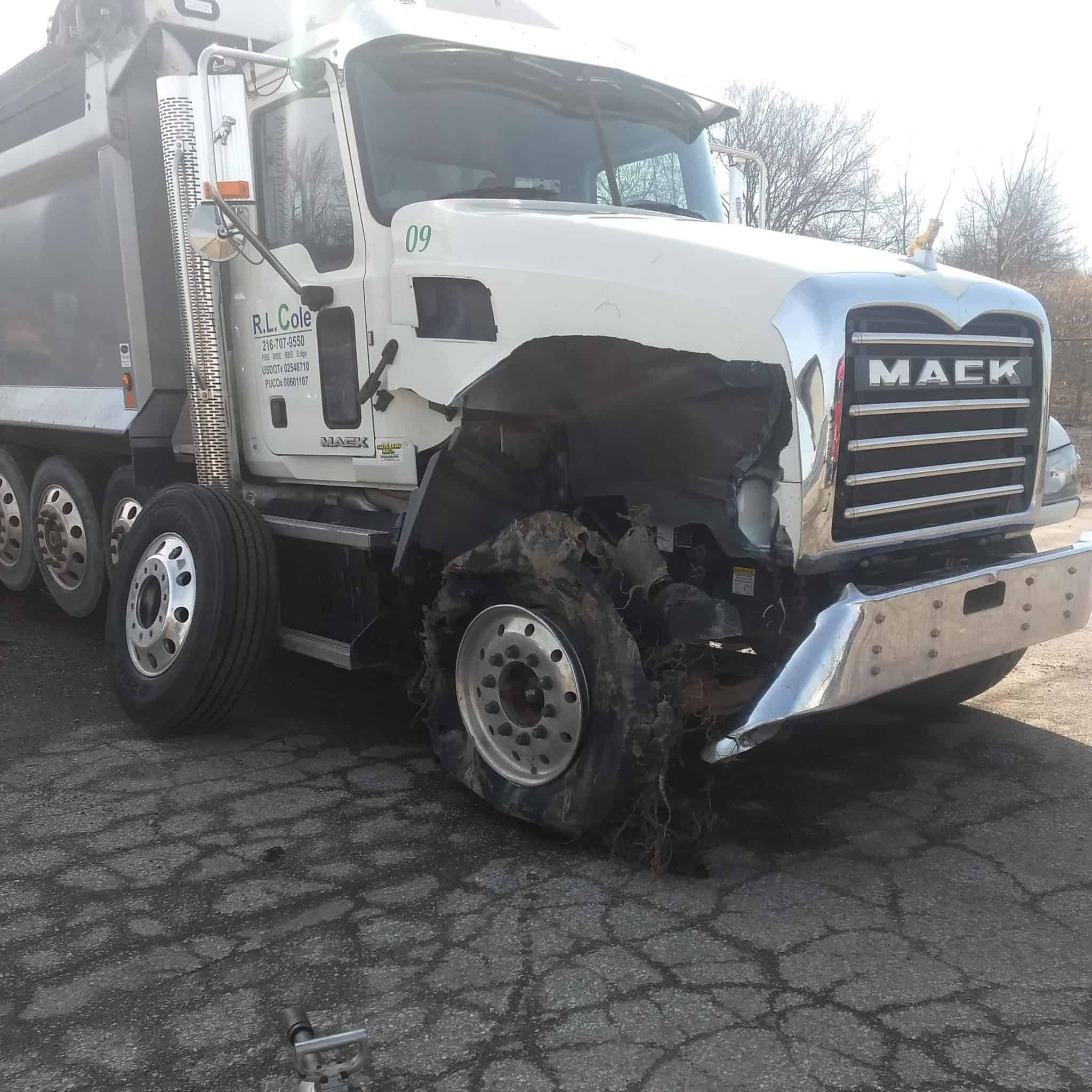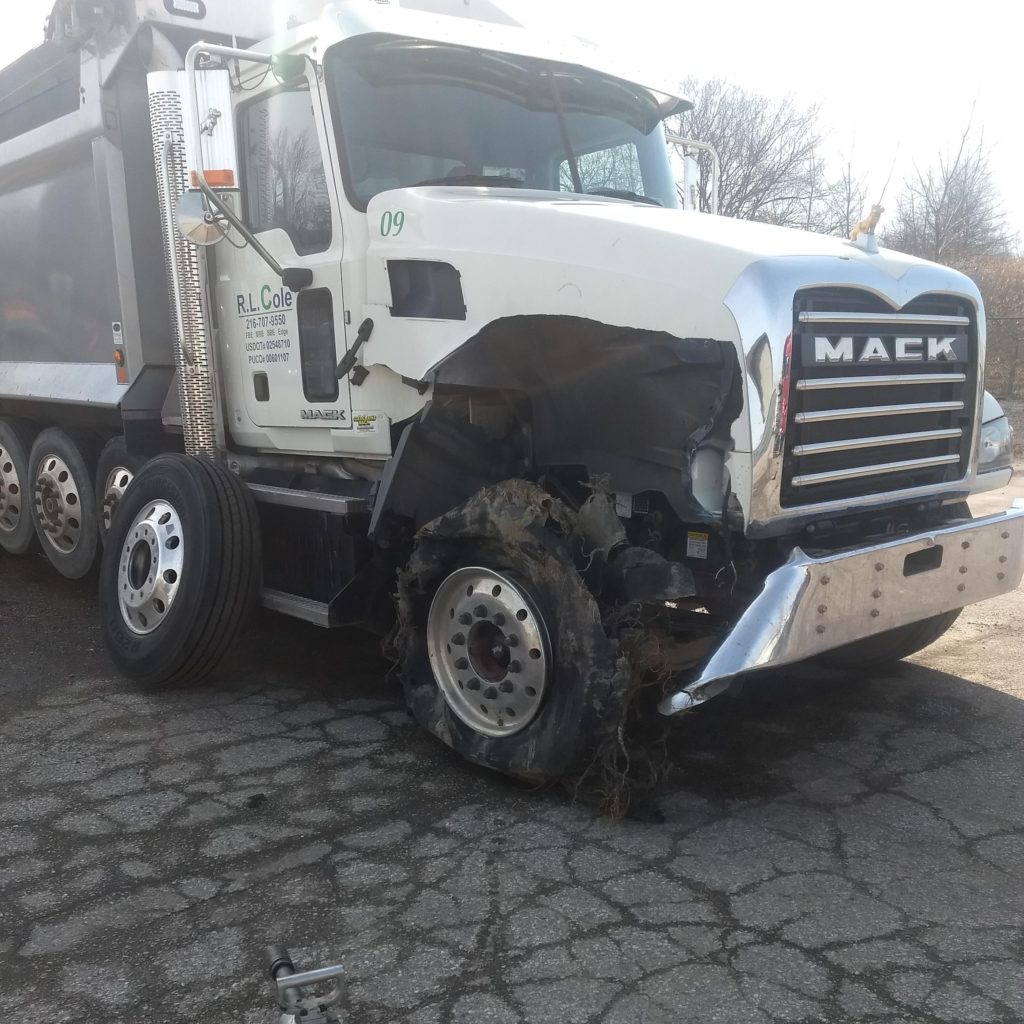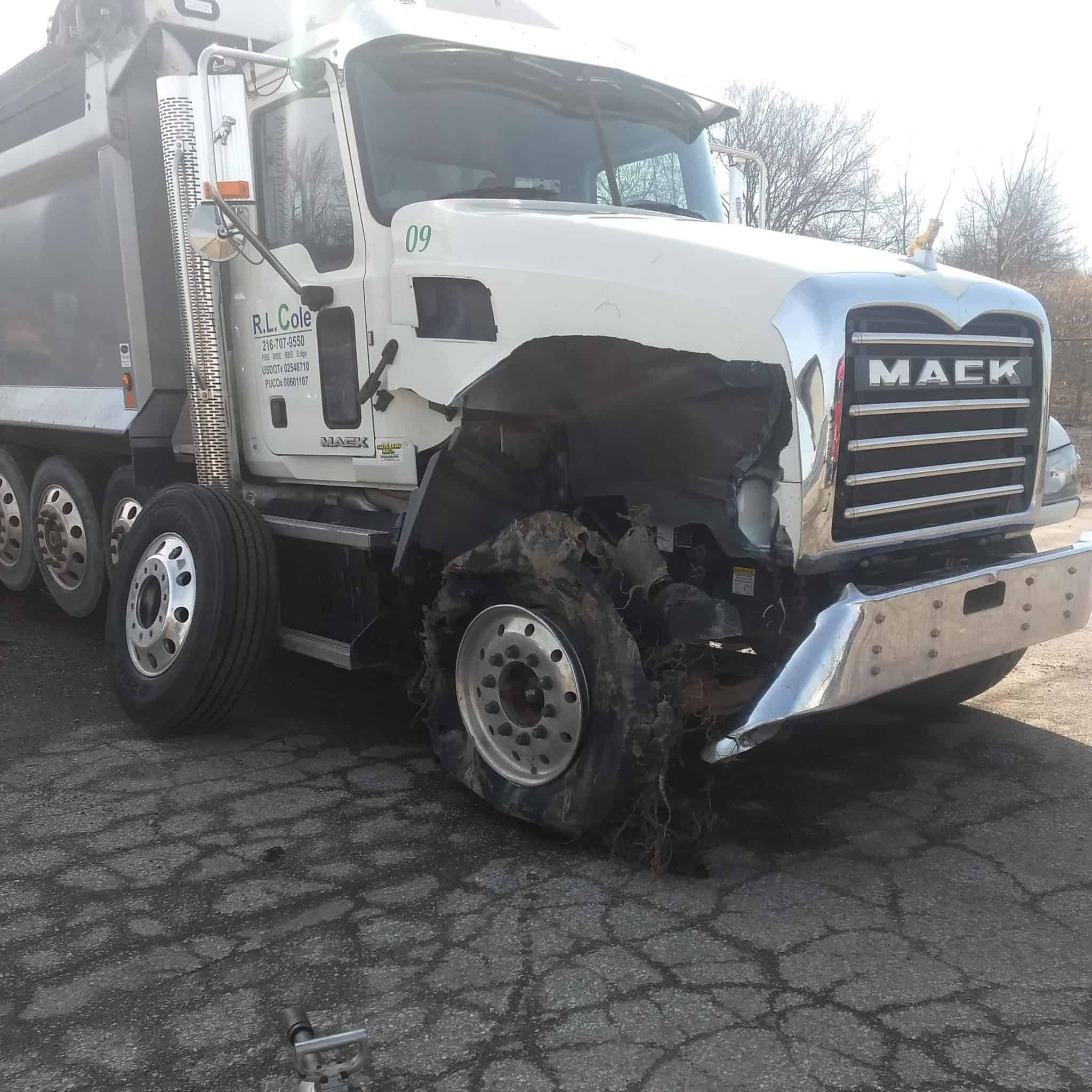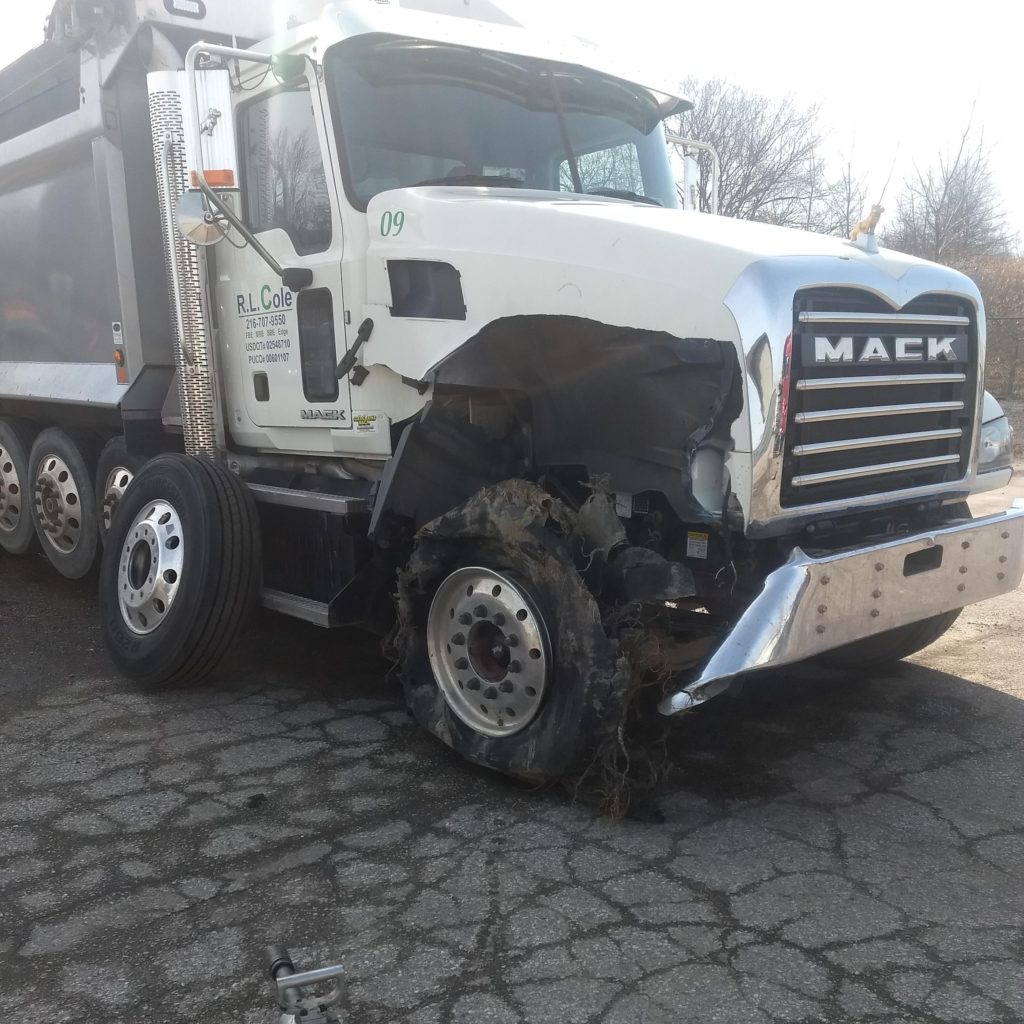 A tire blowout can cause a driver to lose control of the vehicle. This danger is magnified when a truck weighs tens of thousands of pounds.
In a one-week study published by the International Highway Transportation Safety (IHTS):
3,765 violations were found for tires with inadequate treads

3,658 violations for failure to comply with general inspection, maintenance and repair.
This type of truck accident is completely avoidable – it is due to negligent maintenance operations.
UNDERRIDE & OVERRIDE ACCIDENTS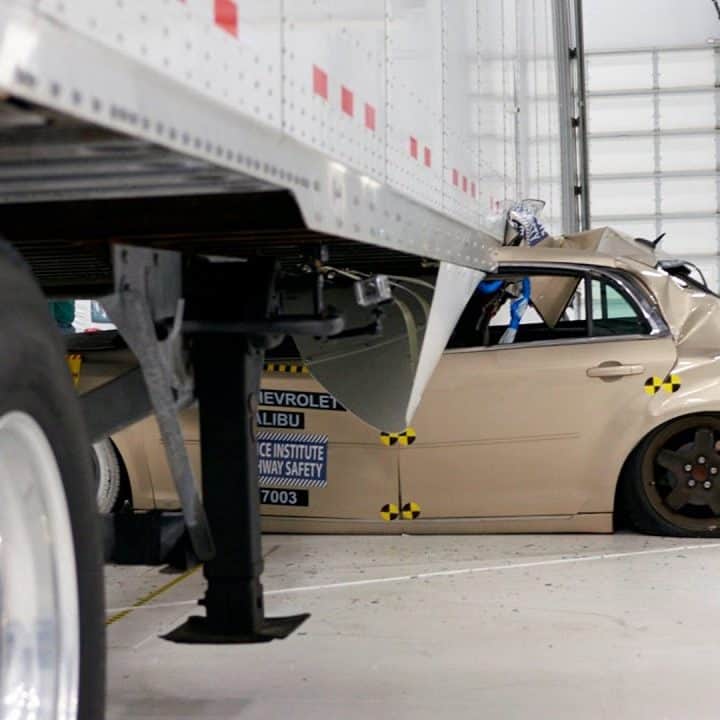 Underride and override accidents can be horrific, occasionally resulting in decapitation.
An override accident is when a truck runs over the vehicle in front of it.

An underride accident occurs when a vehicle crashes into the trailer and goes underneath.
It is estimated that half of all fatal truck accidents involve truck underrides.
If there is enough force in the collision, the entire vehicle is destroyed.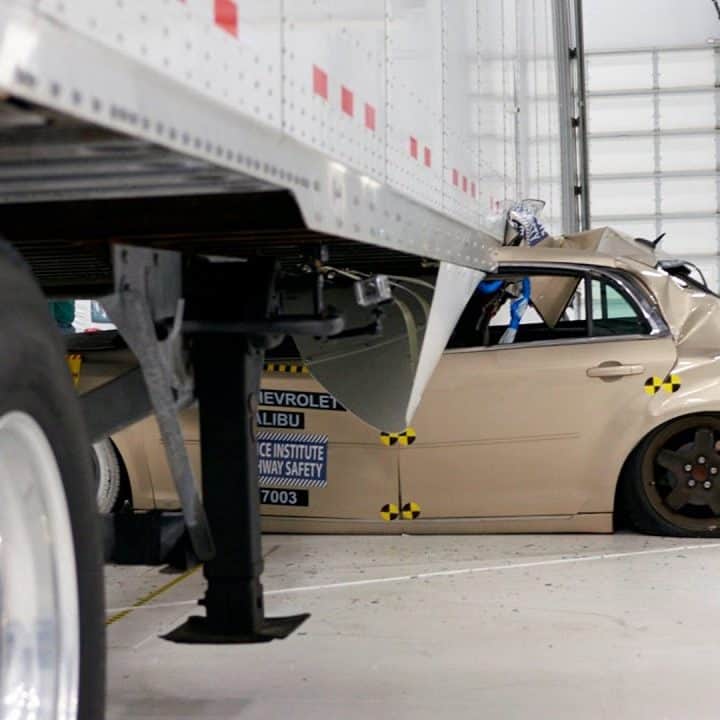 The most common cause of truck accidents.
An important part of any truck accident lawsuit is determining who is at fault. To determine who is at fault, you must first determine the cause of the accident.
Fatigue is the most common cause of driver error.
About 40% of all truck accidents are attributed to fatigue.
Truck drivers are often compensated in a way that encourages driving faster and longer than is safe.  A truck driver may operate in unsafe conditions to meet a deadline.
According to the National Highway Safety Administration:
​
At least 29% of truck accidents involve brake failure.

This can be due to faulty inspection, lack of maintenance, condensation, or overheating.
The federal government requires truck companies and drivers to stay on top of their brake conditions at all times.  Therefore, more than one party can be liable for brake failure.  Manufacturers and designers can also be responsible.
Another common problem found in large truck accidents involves its tires.  With so much riding on them, it is of the utmost importance that they are always performing safely.
​
Flaws in design, poor maintenance, and lack of proper inspection can cause tire blowouts, which can cause serious destruction.
Truck Accidents can leave you searching for answers. What caused the wreck, what do I do now, who do I call?
Thankfully, the team at Truck Accident Lawyers, LLC has compiled a list of your most common questions here.