Truck Accident Lawyers, LLC
Truck Accident Lawyers, LLC is a legal organization composed of top rated truck accident attorneys practicing law throughout the United States.  We handle truck accident and complex commercial vehicle cases on behalf of injured accident victims due to the negligence or recklessness of another.
​
Our truck accident lawyers have obtained over one billion dollars in truck accident verdicts and settlements.  If you have been involved in a trucking accident, contact us for your free evaluation.
(888)774-5836
To provide the U.S. public with top quality legal services from attorneys with the greatest courtroom results in trucking litigation in the country.
​
Our attorneys are equipped with the experience, resources, and diversity needed to best serve those injured in an accident involving large trucks.
​
Our attorneys represent all 50 states. Let the most decorated and experienced truck accident attorneys in the country help you today.
Please call us for your free consultation. 
(888)774-5836

TRUCK ACCIDENT LAWYERS, LLC
REGIONAL OFFICE MAP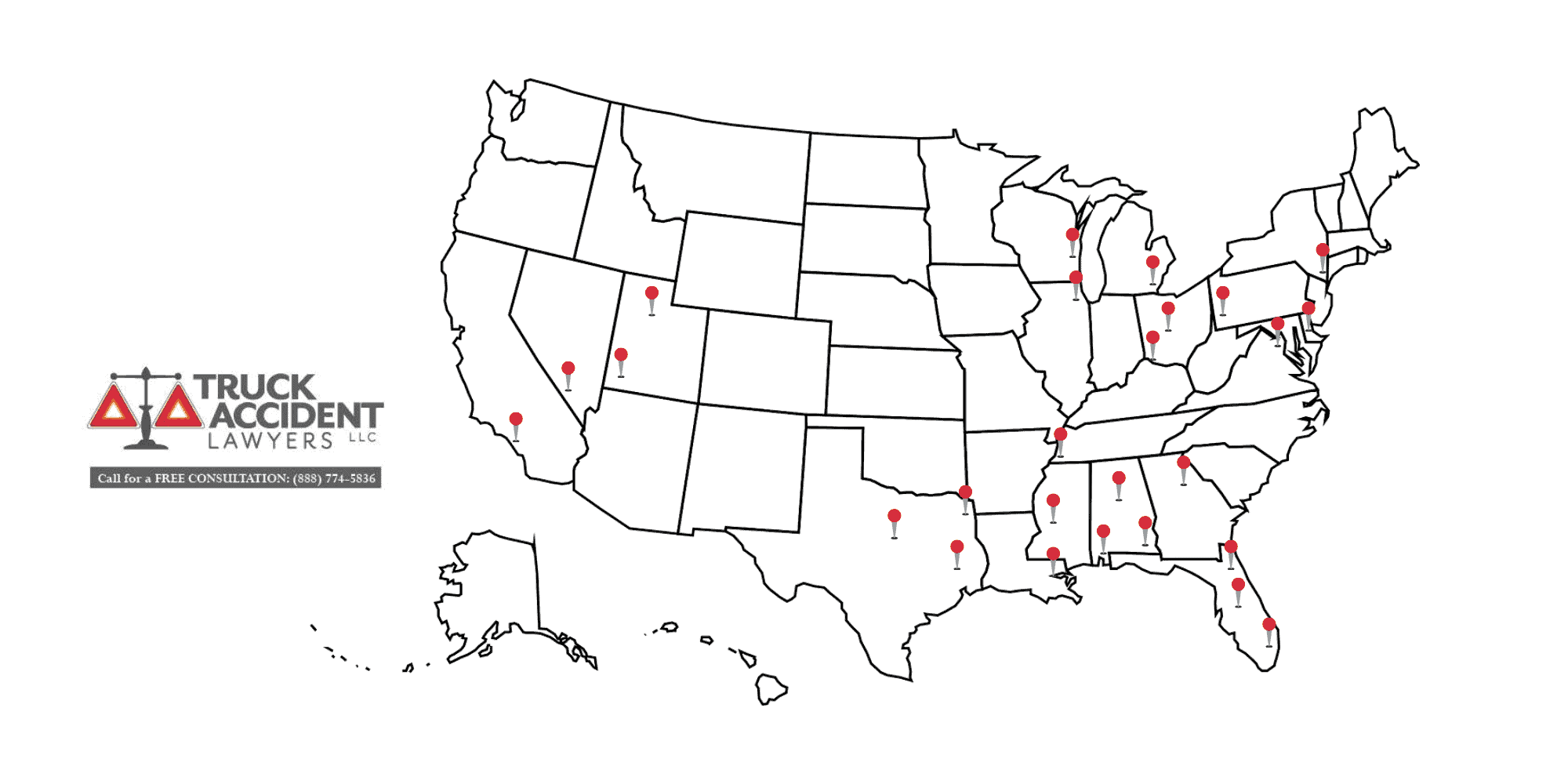 Los Angeles, CA

Las Vegas, NV

Salt Lake City, UT

St. George, UT

Dallas, TX

Houston, TX

Gilmer, TX

Detroit, MI

Chicago, IL

Milwaukee, WI

Cincinnati, OH

Columbus, OH

Memphis, TN
New Orleans, LA

Jackson, MS

Birmingham, AL

Dothan, AL

Mobile, AL

Atlanta, GA

Jacksonville, FL

Orlando, FL

Miami, FL

Washington D.C.

Philadelphia, PA

New York City, NY

Dover, DE

Seattle, WA
Truck Accident Lawyers, LLC is comprised of some of the most decorated attorneys in the country.
Boasting over $1 Billion in verdicts and representing all 50 states, we have a lawyer who is ready to help you.