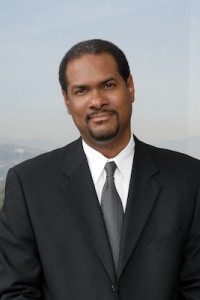 As one of the most experienced working advocates for victims of police misconduct in the state of California, Mr. Brian Dunn has a proven track record of victory against the largest municipalities in the state, often in the most complex and misunderstood circumstances surrounding officer involved shootings.
Over his career 23-year career, Brian Dunn has resolved over 200 cases in state and federal court, and the majority of these cases involved police shootings that all too often lead to the death of the victim.
No other attorney has better expertise in handling matters of police shootings, and no other attorney is better equipped to help a jury understand the responsibilities of police officers, departments, and the law, as it relates to a police officer's use of deadly force.
As an attorney, he has handled many of the Los Angeles's office's most high-profile police misconduct cases, including those involving Geronimo Pratt, Reginald Denny, Devin Brown, Tyisha Miller, and, recently Mr. Dunn achieved a significant settlement in the federal civil rights case brought on behalf of the family of slain Marine Sergeant Manuel "Manny" Loggins. As one of the select few Los Angeles attorneys who have handled over a hundred separate civil rights cases, Mr. Dunn has achieved multi-million-dollar settlements and jury verdicts on behalf of his clients, and several of his cases have resulted in unprecedented changes in the training programs of municipal police departments. In 2008, Mr. Dunn joined the ranks of the select few civil rights attorneys who have changed the law, having won a unanimous victory in the California Supreme Court in the case of Yount v. City of Sacramento, a landmark Supreme Court ruling which significantly expands the rights of convicted arrestees subjected to excessive force during arrest.
As a licensed attorney in multiple jurisdictions, Mr. Dunn is a member of the State Bar of California and the State Bar of Nevada, and has practiced in the United States District Courts for the Central, Eastern, Northern, and Southern Districts of California, and the Ninth Circuit Court of Appeals. Mr. Dunn has additionally been admitted to the United States Supreme Court, on a motion made to the Court by Johnnie L. Cochran Jr. himself.
B.A. – With Honors, University of California at Berkeley
J.D. – University of Michigan
California
U.S. District Court, Central District of California
U.S. District Court, Eastern District of California
U.S. District Court, Northern District of California
U.S. District Court, District of Nevada
U.S. Court of Appeals, Ninth Circuit
U.S. Supreme Court